Slide 1

Douglas & Grahame has been producing menswear for over 95 years and offers a wide variety of smaller labels targeting specific product areas and niche audiences. These labels offer additional choice and variety for menswear retailers and together make up a significant portion of our company's output.

SPIN is an exciting new contemporary menswear brand offering slim fit tailoring to the young occasionwear market. Offering a wide variety in style and fabric interest, our slim fitting suits make a confident style statement for events such as race days, weddings and prom or debs parties. The AW19 collection focuses on two piece suits with separate waistcoats available in matching or contrast variations of colour or pattern – allowing every young man to make an individual style statement. The palette comprises core colours of grey and navy but for the AW19 season adds seasonal interest in rich burgundy or statement camel colourways. A complementary shirt offer is available with bold contrast fabrics in tartan and paisley and fabric interest in the form of intricate jacquard designs, raising the game. A vibrant bow tie and pocketsquare collection is also available to help complete the elevated look this young shopper is seeking.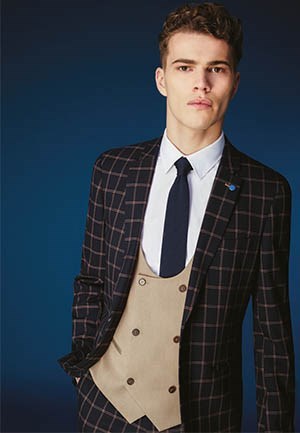 Wellington – Douglas & Grahame's earliest brand, Wellington has been producing high quality tailoring since 1946 and continues in popularity with customers with a mature sense of style. This heritage brand is well respected in the industry for its fantastic quality of design and manufacture. Offering a wide selection of suiting, quality tailored overcoats and complimenting knitwear, all in relaxed fits, Wellington is a valuable menswear offering for the customer with an appreciation for classic style.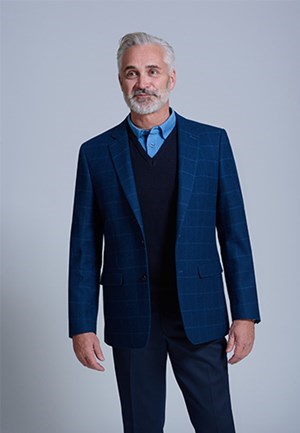 DG's Merit – A range of men's formal trousers which offer our well established understanding of formal tailoring at a highly commercial price point.
DG's Prestige – Combining our expertise in design with our appreciation for quality manufacture, DG's Prestige offers a perfectly poised collection of classic knitwear and casual bottoms which are popular with a select audience of menswear retailers across the UK and Ireland.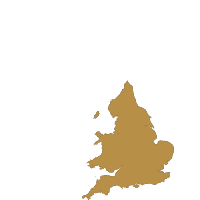 England & Wales
Douglas and Grahame (UK) Ltd.
Shenstone Business Park, Lynn Lane, Shenstone, Lichfield, WS14 0SB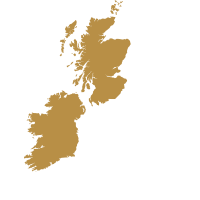 Northern Ireland, Ireland & Scotland
Douglas & Grahame Ltd
15 Sloefield Drive, Carrickfergus, Co. Antrim, BT38 8GX, Northern Ireland